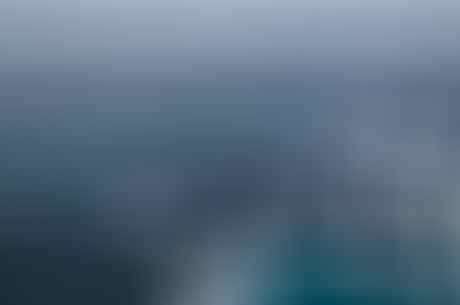 Sitting in the Canaries watching all the yachts turn up to make the transatlantic crossing has been instructive.
I've spent some of my time counting the number of boats equipped with what used to be the long distance boat's badge of honour—a wind vane. And talking to the owners has been instructive, too.
Pèlerin is the first boat in over twenty-five years that I have owned that has an autopilot. It's the latest version of the famed Robertson family, the Simrad AP28. When it deigns to work, it's a great piece of equipment.
But it has been far from reliable (numerous global re-sets, one new control head, leaking ram) in a few hundred hours of relatively light use, which is not impressive. It's also noisy below, to the extent that you'd need to be deaf to sleep in the aft cabin when it's working, and it is incredibly power hungry when conditions are anything less than calm.
On the positive side it is easy to use, and steers a very good course, so it's no surprise that until recently it got used far more often than our other self-steering device, a Windpilot Pacific windvane.
But that's been changing, as Lou and I have worked hard to become more adept with the vane, devoting the time to learning its eccentricities, and learning how to trim the boat to keep it happy. On our latest passage, the autopilot was in charge for less than 10% of the time, as the vane steered us quietly, safely and economically to our destination.
Which To Choose?
In an ideal world any offshore boat should have both an electronic autopilot and a windvane, which is why we went down that route. But these are big-ticket items, so if your budget is tight you're looking at major expense. To replace our autopilot would be around $7000.00, before upgrades to the electrical system to feed it, and the Windpilot less.
If you had to choose, which would it be?
I'm going to stick my neck out and say the windvane, a position that once upon a time wouldn't have seemed in any way unusual, but in today's gizmo driven world might be viewed as eccentric.
And whilst I'd accept that our less than perfect experience with the AP28 has certainly had a bearing on this, I still think I'd back the vane. But if last year's Yachting World survey on the ARC contestants is anything to go by, I'd be in the minority, as whilst 182 boats had an autopilot, only 32 had a vane.
It's not as if windvane development has exactly stalled, new developments and improvements to the existing gears keep coming through, and there continue to be new gears on the market.
At least three of the manufacturers offer an emergency rudder installation (Monitor, Windpilot and Hydrovane) that is either part of the existing gear, or an add-on. There are scaled up versions (Windpilot Pacific Plus, Sailomat) and scaled down versions (Windpilot Pacific Light, Mr Vee) for smaller boats—the choice is endless.
Constant Improvement
Vane gears have also improved dramatically in terms of response over the years, so the old idea that they were only suitable for longer keeled boats is no longer true, although they still make a very good match with directionally stable boats.
The dramatic changes in apparent wind angle as very fast ocean racing boats accelerate means that they won't handle any craft of that nature, but that's about it—the right gear will work fine with most fin keelers, even at the performance end of the scale.
Some argue that an autopilot might have an edge in terms of miles run per day as you can push the boat harder, but equally this well argued trial by Southern Ocean veteran Tony Gooch suggests otherwise.
What's Not To Like?
I think that there are a number of obstacles. The first is that they are unsightly (and vulnerable) on the stern of many boats—owners just don't like the look of them.
The second is that they don't perform well in coastal waters, where the wind is more fluky, and shifts far more, meaning that you can spend too much of your time trimming the vane.
The third, and the major stumbling block in my view, is that they do demand real input from the crew—you have to learn how to set them up in all weather conditions and for all points of sailing. And this requires that you spend time perfecting your sail trim, as the vane will not fight an unbalanced boat. So many owners of vanes have remarked to me that they aren't over impressed with their gear, but in the next breath have admitted that this might well be because they haven't played around with it enough to really get to know it.
For me the clinchers are that a windvane works better the harder it blows, the complete opposite of an autopilot, and it fulfills our desire to have independence from electricity in the event of a disaster.
So in this article in the series I'm look at some of the ways to get the best out of a windvane, with a list of dos and don'ts that might just convince you (if you don't already have one) to consider one of these great, silent, tireless devices that consume no power and never ask for a pay rise!
Further Reading