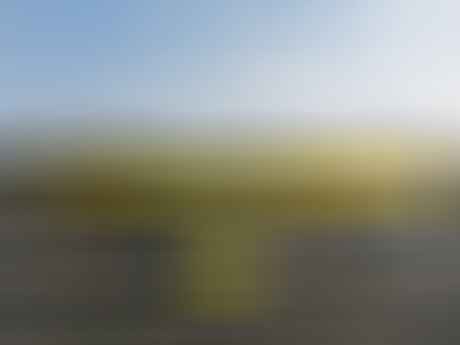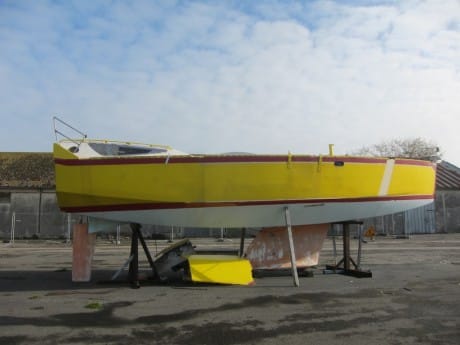 It's March, and so it's re-fit time, and we're busily taking advantage of the mild weather here in Portugal to sand and scrape blistered paint, then get some epoxy primer on, our lot in life with an aluminium boat. Not that it's all bad – at times in the past we have been in the same position on the west coast of Scotland, where any day that the temperature rose enough to allow painting would have been a bonus!
But there are re-fits, and then there are, well, more extensive repairs, shall we say. We saw this yacht in France the other day, where someone had (literally) taken a chainsaw to her. At first we joked that perhaps it was a recession driven tactic, lopping off a few feet to reduce a staggering mooring bill, or perhaps someone getting on in years wanting a smaller boat.
The Reality Was Worse
But, no, as you'll have no doubt guessed, it was simply drastic surgery due to that awful nemesis of wooden boats…rot. The ply of the hull was fine, but the stringers along the chines were as rotten as a pear. All signs suggested a work in progress, though, and there seemed no doubt that she will sail again. In fact, a careful scan of what is (temporarily?) the transom showed an old port of registry name that had been painted over, so she may well be (currently) back to her original length.
Over the years I've seen boats of just about all forms of construction in far worse condition than this, that once patched up have been almost as good as new – some French friends of ours did a great job of repairing a steel wreck in Thailand, then sailed her home, and are now in Senegal.
For many impecunious youngsters around the world a 'project' is the only chance of getting out on the ocean road, and good luck and full respect to them. My first cruising boat was hardly ocean ready, and I wouldn't doubt that the same was true for many of you, too. But I'll bet that I had as many memorable times in her as boats costing a hundred times as much, as I made my mistakes and started to learn the craft of cruising. So let's hope that this boat has an owner with dreams of distant horizons who'll give her a new lease of life, get her back out there where she belongs, and take part in one of the greatest freedoms we still enjoy – cruising.