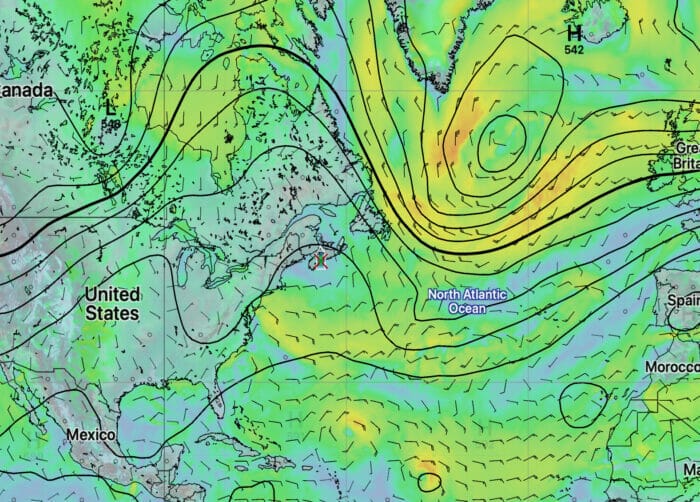 As I write, the North Atlantic is a weather hot-mess with hurricanes and gales dotted all over the map, and yet all the models are predicting an incredible run of settled early fall weather and light winds for Nova Scotia, extending out ten days or more.
What's going on?
We in Nova Scotia are falling under the protection of the weather-godfather of upper level systems: a blocking high.
I'm loving it, since I can go rowing on quite cool mornings and sailing in the afternoon when the sea breeze kicks in on our loverly Mahone Bay.
But if we are trying to make a passage under sail in the midlatitudes we will hate a blocker for it's light winds. And if we are to the west of one in the northern mid-latitudes it's likely we will hate the stationary low pressure over us that's blocked from moving away.
In either case we can use this understanding to make better strategic decisions than we ever will from just looking at a surface model.
I was about to start decommissioning our boat for winter layup, but have delayed that, and back in the day I used this information to make our cruises more comfortable and safer.
That said, I have radically oversimplified, as is fitting for a tip, but if you want to understand how manage your voyages strategically, rather than just looking at models with no understanding, we have an Online Book for that: