My Experience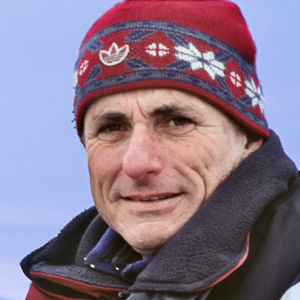 Over the last 23 years I have made voyages, many of them multiple, in our sailboat and home, Morgan's Cloud, to Newfoundland, Labrador, Baffin, Greenland, Iceland, Norway and Svalbard, spending substantial time in each place exploring new anchorages, meeting the people, hiking and skiing.
You can read more about our voyages here and us here.
John Harries and Phyllis Nickel have been cruising in high latitude environments for 17 years [2005]…they are a font of practical experience-based information.
High Latitude Consulting
Due to the huge amount of my time that running Attainable Adventure Cruising is taking, I am having to cut back on the level of personal support I can provide to those heading north. This is not a situation I like, since I'm a big believer in sharing with others, particularly those heading for the northern high latitudes where I have considerable experience. But on the other hand, there is no end to the demands on my time, so I must set some limits.
What I have decided to do is limit free consulting to a single 30 minute Skype call per boat. The good thing about this is that I can impart far more information in far less time verbally than I can in writing.
If, after that call, you want me to provide more information, I can continue to advise you for a fee.
In addition, from time to time we offer High Latitude Sailing Courses and you can find a huge amount about the high northern latitudes on this site by using the search box and the category menu at the top of the page.
High Latitude Guide Services
As guide I share my knowledge—including ice, weather, safe practices, little-known anchorages, culture and history, together with knowledge gleaned from our extensive collection of Arctic books.
With multiple credits in magazines, I can provide professional quality photography and writing to preserve the memories of your voyage in exhibition quality prints and bespoke books, see johnharriesphotography.com.