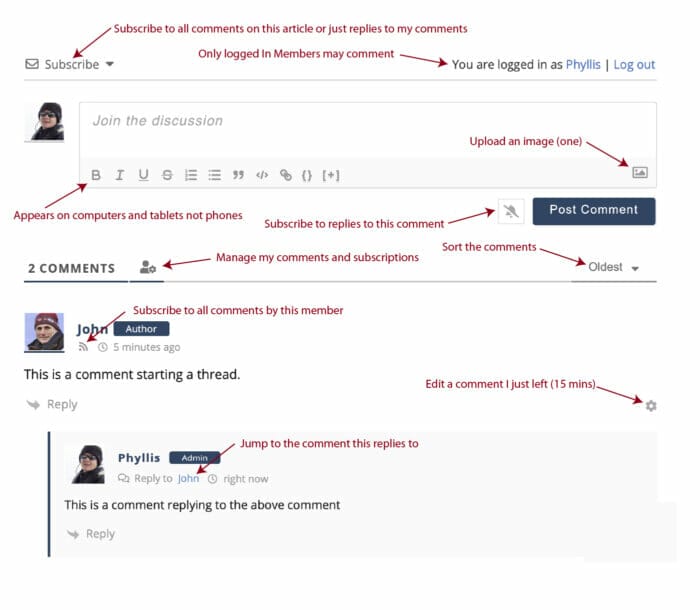 One of the very best things about this site is the wisdom and experience that you, our members, share in the form of comments, as well as the fact checking you do.
And by far the majority of the time you are reasonable and self-policed—thank you.
However, there have been a few exceptions, so please read on for what is, and is not, acceptable in the comments.
But first, here's how comment moderation works at AAC:
Comments are displayed immediately with no moderation delay—we trust you. (Occasionally our spam filter holds a legitimate comment by accident, but we fix this every few days.)
Comments that contravene these guidelines will be deleted without warning.
All comment moderation decisions are final and will not be debated.
If we think that parts of a deleted comment had merit we will email a copy so the commenter can edit it to comply with these guidelines and re-post it.
If I (John), breaches these guidelines, feel free to point that out (gently)—I know I'm far from perfect.
That said, please don't take others to task for breaches, that's my job, and trust me, you don't want it.
Those that repeatedly breach these guidelines will be banned.
Good news. Since restricting commenting to members we have deleted less than 20 comments and never banned anyone.