There is endless debate about the effectiveness of moisture meters. Here are the facts from Steve D' Antonio, who has used one for decades, together with some thoughts from John.
Colin looked at the practicality of getting a real offshore boat for US$100,000. Now Matt goes hunting for a starter cruiser at US$30,000, all in and ready to go (US15,000 buy price). Is this possible? He thinks so and is willing to throw his own money into the project to prove it.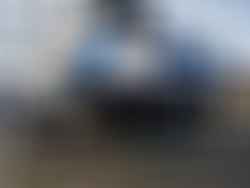 In Part 1 Matt shared how he arrived at an all-in budget of US$30,000 for a starter cruiser. Now he shares his search process and reveals the boat they bought.
It's possible to own a family cruising sailboat for a total cost of ownership over 5 years of just US$30,000. Already at the two year mark, Matt and his family share how they did it.
No question that cruising sailboats have been getting bigger in recent years. And that begs the question, what's the safe top end for a couple to handle? John has a simple answer.
Is there an age when you should buy a motorboat or motorsailer, rather than a sailboat, for offshore voyaging? I take a look at that by answering a question from a reader.
Carrying on from the last chapter, I take a look at motorsailers, again by answering a question from a reader. Do motorsailers make sense for offshore cruising? Read on to find out.