Rope snubbers are vital for those of us who anchor on all-chain rodes, but the good news is that a good snubber is a simple thing to make and rig right.
Over the years we have answered many questions about putting together a good anchor rode. In this chapter we have gathered some of those answers together.

Many anchoring experts advocate hybrid anchor rodes made up of a long length of chain attached to an even longer piece of rope. But is this really a good idea? We examine the practical real world issues in this chapter.
We have never seen the point of anchor swivels. In our opinion all they do is add a potential point of failure to the anchoring system and provide no benefits in return. But they are, in fact, even more dangerous than we thought. In this chapter we explain why and even tell you how to ameliorate the danger if you really must have a swivel.
Most windlasses fitted to production cruising boats are simply inadequate and can leave you in very deep yogurt when things go wrong. In this chapter we show you what to look for in a good windlass and tell you about a feature, the lack of which contributes to about half of the dragging incidences we see.
There are few pieces of gear on many voyaging boats that are as poorly designed as the anchor roller. But it doesn't have to be that way.
Want to save money when cruising? John divulges a surprising way to do just that.

Kellets are often touted in books and articles on anchoring as a way to increase anchor holding and setting reliability. But do they really work, and should you buy one?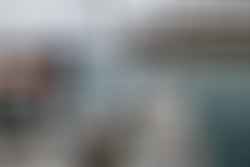 If ever there was a subject where the details matter, it's anchoring, so John takes a deep dive into some details that will make anchoring with an all-chain rode easier and safer.
You can have the best anchors and associated gear available, but if you don't use that gear properly you won't get anchored and stay anchored. In this post we carry on from Part 1 with some tips for techniques to help make you a happy anchorer.
Deciding where to seek shelter with a storm on the way, particularly when far from home and in unfamiliar waters, can be one of the most stressful calls we voyagers are called upon to make. John shares his decision making process when choosing an anchorage to ride out a fall storm.
In this chapter John outlines the steps he takes to get Morgan's Cloud anchored in the right spot the first time.
When thinking about anchoring, it's easy to just focus on gear, but good technique can contribute at least as much to getting securely anchored. These steps, based on 40 years of experience, make getting securely anchored easy and repeatable.
John answers the question of whether to use one anchor or two.
Colin discusses how to set two anchors when there is no other way to anchor safely.