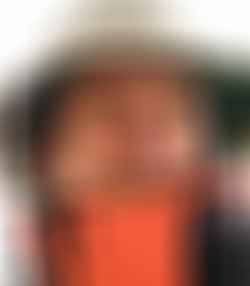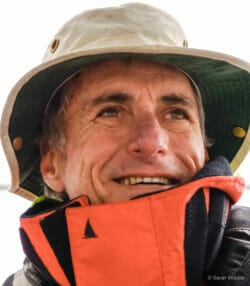 First off, a huge thank you to all of you who upgraded your legacy memberships to the preset price or AAC Supporter.
Obviously, the added revenue is wonderful, but in some ways even more heart warming for Phyllis and me is all the trouble so many of you went to to provide input on how to both improve AAC and ensure our financial security going forward. Again, thank you.
All that support got me fired up about solving a problem that's been bugging me for years:
I have far more ideas in the run of a week, particularly when working on our boat, or sailing her, than I can ever find time to write about.
I also see things when around boats—most of my waking time outside the AAC office; still obsessed after all these years—and in other media, as well as interesting stuff that gets emailed to us, that it would be useful to share.
A couple of years ago I did try some multi-subject articles, but they took too much of my time and energy away from the in-depth stuff and associated discussion that you are paying for, so I stopped.
Since then I have thought about this problem from time to time and decided that some sort of microblog platform that I can easily post to, including photos and videos, was the answer.
But what platform to use?
Twitter was the obvious answer: quick to use from my phone and with a length limit of 280 characters to make sure that the new medium does not distract me from my in-depth work.
I have now experimented with this and found that, in the run of a day working on our J/109, I can easily post 3 to 5 tips, including photos and/or short videos, from my phone in less than 15 minutes, total, most of it when taking breaks my aging bod needed anyway—zero impact on my AAC work.
That left one remaining problem: I don't have the time, or inclination, to deal with the trolls and idiots that are all too common on Twitter, or to interact with non-members.
But, by hosting out Twitter feed here at AAC, I think we have found a way to make this work:
Members do not need to join Twitter to read and interact.
We can and will discuss my entries in the comments here at AAC, just as we always do.
Tweets that generate a lot of discussion will be a good source of new in-depth article ideas—gives you members even more input into what I write about.
I won't be interacting on Twitter, other than to refer non-members to a page explaining why I don't and how to become a member.
This may even bring in new members, although after years of testing, we have pretty much established that social media does not do much for us, so that's not the goal here.
Once a month or so, depending on my output, we will publish an article linking to the Twitter feed embedded here, so that it appears in our new article notices and in our monthly member digest.
I will categorize the Tweets, using hash tags, so eventually each Online Book can have an article listing the tips that apply to it.
This will be a good way to inform members of new articles and, better yet, articles that have been updated, which we have not had a good way to do in the past.
We will also link to a page containing the feed from the New and Topics pages for those of you who want to follow along in real time.
Of course you can follow us on Twitter, but you may miss a lot of the tips that way—how Twitter decides what to show to whom is a mystery I have no time or inclination to unravel, particularly since I'm sure they are constantly changing the algorithm.
Of course this could be a bad idea with all kinds of unintended consequences Phyllis and I have not thought of. But if it is, we will stop.
The other possibility is that this first attempt ends up being a prototype for a micro-blog that's more tightly integrated with the site.
Click the button to take a look and tell us what you think in the comments: