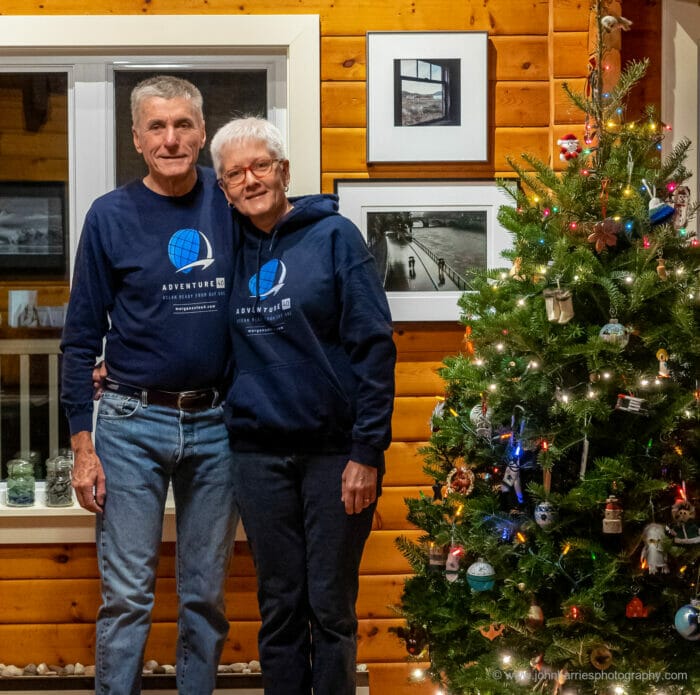 I have to confess that coming up with an article to celebrate the world's second end of year holiday season locked in a struggle with a global pandemic and undeniable climate change has been challenging.
The last thing any of us need is me blathering on about the problems we are all facing for a second year, particularly since Phyllis and I have avoided the bug for another year while living in Nova Scotia, a place that has experenced far less impact and suffering than most, and so are deeply fortunate.
Given that, after much brain wracking, I have come up with five positive things to write about:
Cruising Restart
First off, it is totally amazing and wonderful to Phyllis and me that so many voyagers have managed to get back out there again in 2021.
We can only imagine how incredibly difficult it was to manage the intrinsic challenges of cruising and the ever varying pandemic restrictions, never mind the weather that seems to be getting ever more violent.
To all of you Phyllis and I say:
Well Done!
To make your cruises happen, no matter how short or long, in this uncertain world, took real bravery.
You are an inspiration to all of us to keep the dream of going cruising alive.
Adventure 40
And talking of keeping the dream alive. Phyllis and I are very excited that nine years after I wrote the original article conceiving the Adventure 40, there is now a credible team dedicated to making the boat real.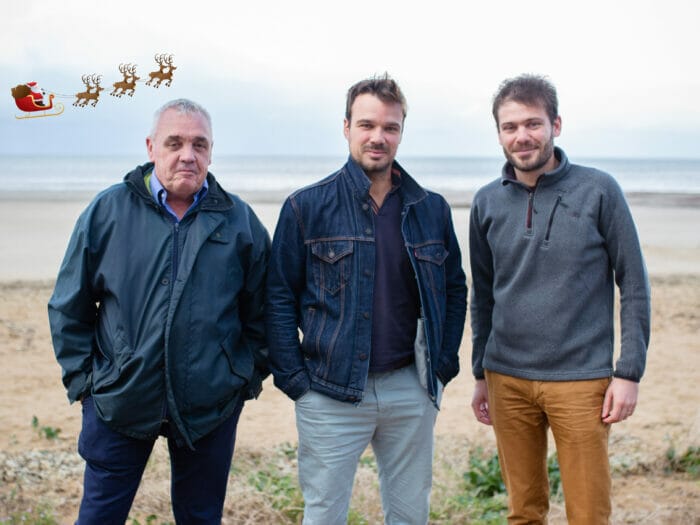 We both look forward to watching Pascal, Vincent and Maxime come up with a boat that's going to make a real difference.
To help that effort along, I plan to spend some time over the holidays writing articles that will reveal just how much work and progress these guys have made in the last few months. You will be amazed.
Changing Boats
On a personal note, in 2021 we sold our much-loved McCurdy & Rhodes 56 and bought a new-to-us J/109 that fits our future needs better.
I have to confess that the emotional wrench of watching someone else sail away in a boat that had for 30 years been our home and magic carpet to incredible places and amazing experiences, followed by the new-to-us boat's mast being damaged by the trucker who brought her to Nova Scotia so we have not yet got to sail her, has meant I have felt far from positive about this change at times.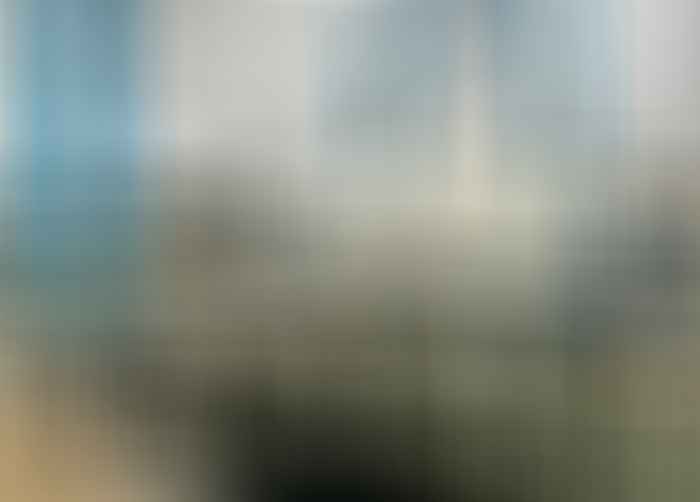 But now, after a little time has passed, we are pretty confident that we made the right decisions, both in selling the old boat and in selecting the new boat, and so are looking forward to focusing next summer on the pure joy of sailing and sharing here at AAC what we have learned while refitting the boat this winter.
Rowing
While we did not have a cruising sailboat this year, we still spent a lot of time on the water together, rowing our sliding-seat 17-foot Whitehall named Fred (means "peace" in Norwegian).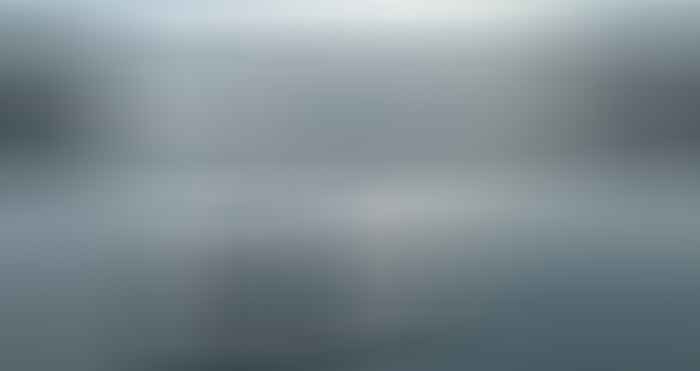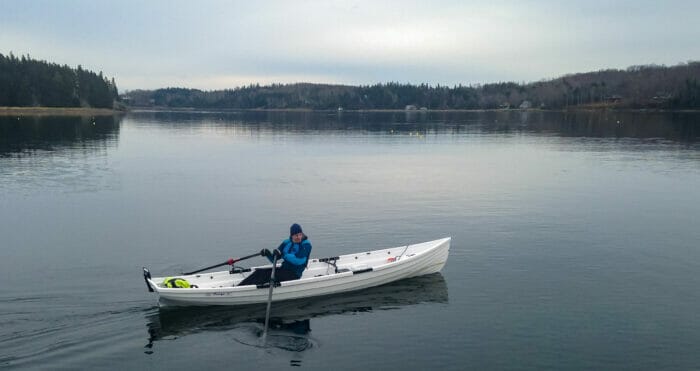 We had our first row in March, with the tinkle of the last of the ice brushing the bow, and finally put her away in our garage just two weeks ago as skim ice started to form once more.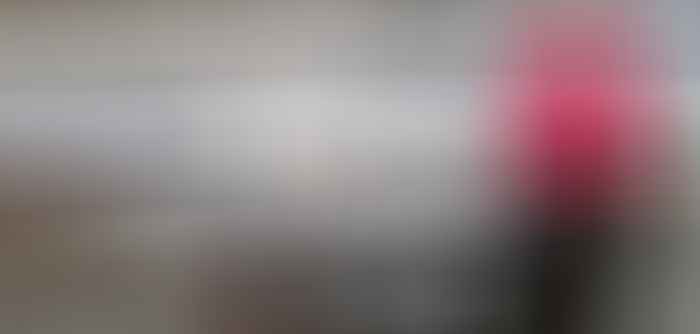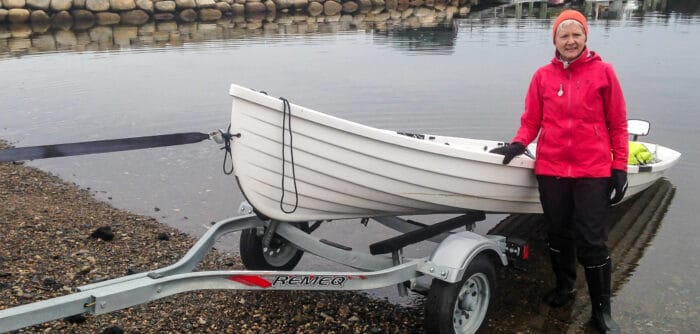 No question Fred has the best fun-to-expense and fun-to-maintenance ratios we have ever experienced with a boat—we wash her off once a year.
Still Here
And while thinking about things to be positive about, while our sign-up rate has dropped a bunch since Covid, we still have almost exactly the same number of AAC members as we did when we declared our intention to keep plugging away, doing what we do, back in March 2020.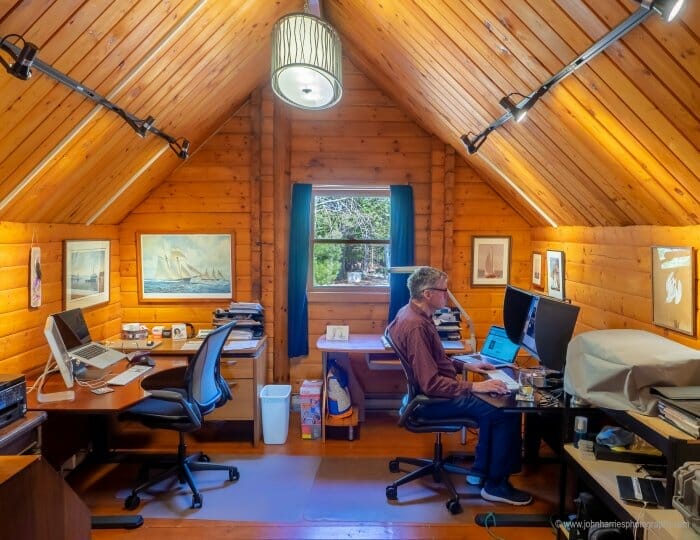 A lot to be thankful for, particularly when we think of all the people out there who have lost their businesses and livelihoods to this scourge.
So a huge thank you to all of you who have stuck with us and made it possible to write today that our plans for the future are the same as they were at the start of this: keep doing what we do.
Happy Holidays to all.