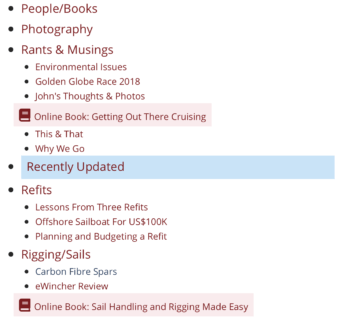 Hardly a day goes by here at AAC without us updated an article, either in the light of new information or because our thinking on something has changed.
However, we have long struggled to come up with a good way to keep you members informed about these updates.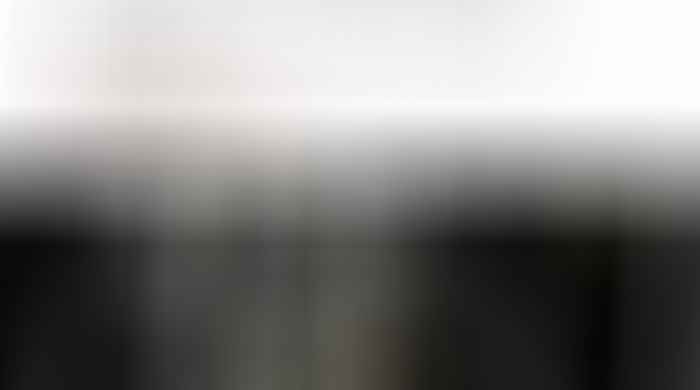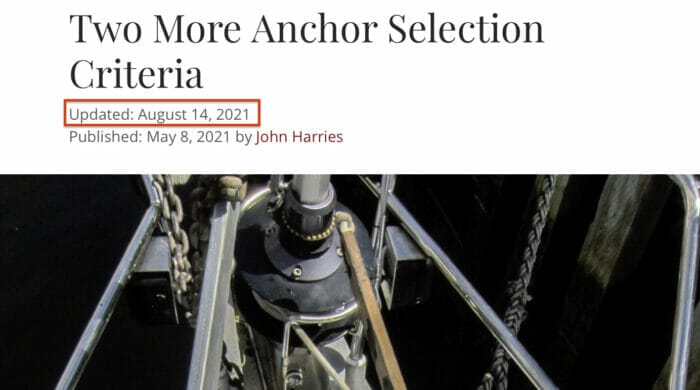 Our first approach was to add the updated field to the header of each article. But the problem with that is that the field is automatically updated by the site software we use (WordPress) even if we change just one word, and we certainly don't want to be bugging you about trivial things like fixing a typo or reclassifying an article to a different topic.
Updated Topic
After thinking about this quite a bit, we have come up with the following:
When we make a significant update we add the article to a "Recently Updated" topic on the Topics menu at the top of every page. (Scroll up a bit if it's not showing.)
We have highlighted that topic to make it clear that it has a different function to the others.
The Recently Updated topic is ordered by date updated, with the most recent at the top.
All updates have an heading including the word "Update" and the month and year, making it easy to find using your browser's search function.
We regularly purge older updates from the Recently Updated topic.
More To Do
We are also considering some further enhancements to this system:
Adding eye catching formatting for updates within an article.
An RSS feed specifically for updates that will trigger each time we add an article to the Recently Updated topic.
An option for members get an email notification when we update an article.
However, all of these will take some coding, and so will need to wait until our winter site development season.
Check It Out
In the mean time check out the Recently Updates topic. There's some important stuff there including:
An alternative method to Colin's excellent how to article on setting the jib on the pole downwind without stress.
Two member provided photographs showing anchor self fouling.
My updated thinking on the Vulcan anchor.
Some changes to our SARCA Excel review.
Some changes to our Spade anchor review.
An addition to our our analysis of Lithium batteries.
As you can see, a lot of these updates have been about anchoring just because I have been writing about the subject lately.
Talking of which, we also have two reports on the Spade, one on rusting and one on a broken bolt event. However I think those are too important to just cover in an update, so I will probably do a new article.
Comments
What do you think of this idea, and do you have suggestions for improvement? Please leave a comment.
Please make any comments to the actual updates on the relavant article, not here.