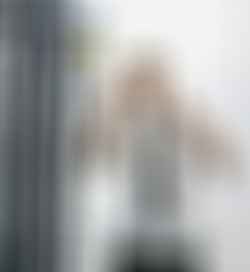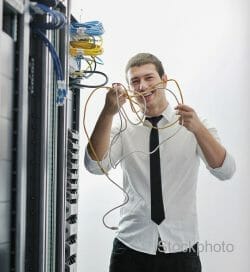 Phyllis and I decided two years ago that if we were going to keep running AAC we were going to do it right, and that a big part of that was keeping up with developments that provide a better experience to our readers, and particularly you members who pay the bills.
Since then we have been working away behind the scenes building a new and better site design as well as reorganizing our content.
And today we took another big step:
New Server
The short version is that moving to a new server will make the site faster and better. The long version follows for those of you who are interested in such things, but if you just want to find out about the cool new features, click here to bypass all that.
We just completed moving this site to a new cloud-based server, something that we have been planning for a couple of years. And we are very glad to have that out of the way, since moving a complex membership site with over 1000 articles, nearly 34,000 comments, and at least 5000 images is not a trivial task.
That said, it was worth the work, and not a little stress, because the advantages are many:
Speed
Membership sites, particularly big ones like ours, are hard on the server because a bunch of code must be executed before even the first part of a page is displayed—the dreaded and very boring white screen. Our old server was really struggling, but the new one gets the same job done in less than a quarter of the time.
That said, of course, whether or not you see all of this increase will depend a lot on how fast your internet connection is.
Talking of which, now that we have the new server up and running, we will have some time to further optimize our site so that it will load faster even on slow internet connections—an ever-ongoing process.
Even More Secure
Even though we don't store any of your financial information here at AAC, we have long paid for best-in-class security software on our server. We will continue to do that, but this update also adds two additional levels of security at the server level.
We Get Help
While we have always paid experts to manage the server software that makes this site run, our new server company provides full WordPress management, something I (John) used to do, which should free more of my time for writing.
Scalable
Before, the site ran on a single computer (private server) but now it runs on load-balanced cloud servers, so if a bunch of you all decide to read our scintillating content at the same moment—often happens at month end when the digest goes out—more computer hardware automatically swings into action to make sure things don't slow down.
Oh Canada
If you hear a whispered "Bonjour" every time you load a page, this is not a coincidence. The site is now on a bunch of super powerful cloud computers in a data centre in Montreal, a good idea since we are a Canadian company and Canada also has strong privacy legislation, that's going to get stronger.
New Features
Navigation Block

Since we added the Topic page to the menu last year, you have been able to easily explore our content by subject and see a brief description of each article or chapter in a list.
Now, added to that, there is a navigation block at the bottom of every article that's part of an Online Book or Series, with links to the next and previous article or chapter, as well as a condensed table of contents with the chapter you are on highlighted.
I coded it, along with a bunch of other stuff on the new site, but this one was a bit tricky so I'm kind of proud of it #geysersthatcode.
Jump Links

No question that one of the best parts of AAC is the incredible value added by you, our members, in the comments. And we know many of you read all of them right to the end…but then what?
Sure, you can use the sticky menu to move to another article on the same subject using the breadcrumbs, but what if you want to add a comment yourself or return to the navigation block?
Now that's easy with two buttons at the bottom of every page, just above the footer.
Series
We have long had Online Books with a series of chapters on a subject. But a vexing problem was smaller groups of related articles that ended up all higgledy piggledy within a topic—not good. That's now a solved problem with Series. In fact, you will find that most topics are now fully organized in this way. You can tell because the articles have navigation blocks.
Getting and keeping the Online Books and Series well organized and keeping them that way is an ongoing project for Phyllis and me, kind of like varnishing on a boat…but way more fun.
Not So Sticky
We added the sticky menu in last month's site redesign, which was great since readers can make a menu or breadcrumb selection without having to scroll all the way back up to the top of page, a pain, particularly on phones. But the downside is that the menu took up screen space all the time, a pain, particularly on phones.
We fixed that by making the sticky menu just a little less…well, sticky. Now it disappears when you scroll down as you read, and then reappears if you scroll up a bit.
Still More To Do
We still have a bunch of tidying up to do, and also a couple more optimization projects, but, after two years of work, we have definitely broken the back of it, and feel that the site is now in good shape for the future.
Now back to my real job: writing about offshore voyaging.
Comments
Please let us know in the comments how the new server is working for you, as well as how you like the new features. And, as always, if you still find anything confusing or hard to navigate, we want to know that too.