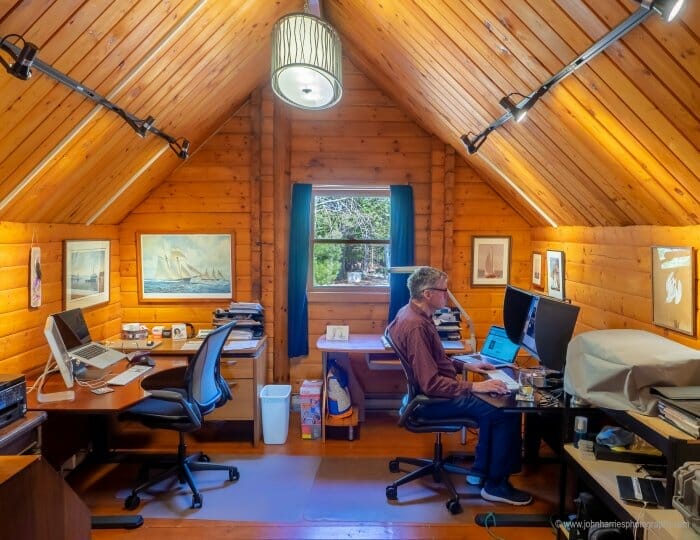 It's starting to feel like the world is coming seriously unglued, what with COVID-19 and the associated economic disruptions, not to speak of some spectacular stock market volatility.
So what are we changing here at AAC? Not a damned thing.
We will continue to:
Publish every five to seven days, with the occasional holiday (vacation).
Work on our refit series.
Roll out more improvements to the site design over the next six months.
Be there most every day in the comments to discuss offshore voyaging.
Of course, all of that is dependant on neither of us getting sick, but then all of us, particularly those of us who are older, are facing that reality.
As you would expect, our new membership sales have fallen off a cliff, but most of our existing members are renewing. Thank you. So, provided that continues, AAC should stay viable long enough to ride this out.
And, despite both being quite anxious people, Phyllis and I firmly believe that this will pass in time, so we are going to do everything we can to make sure that AAC is still around doing what we do when things get better.
Of course, all that's pretty inconsequential at a time like this, when we are all fearful for the health of our loved ones and ourselves, and many will be struggling with money challenges. Know that Phyllis and I hope that things will be as good as they can be for you and yours.
Comments
Please limit your comments to any thoughts, suggestions, or questions you may have about how AAC will handle this situation. In other words, as usual, stay on topic.
To be clear, I will delete any comments of the "world is ending" type—plenty of other places to read that stuff! And don't even think about mentioning politics or comparing how different countries are handling this.
In the same vein, going forward we will limit discussion to offshore voyaging. That said, if you need to mention the virus, or an associated problem, in relation to how you personally are approaching a cruising or boat issue, that's fine.