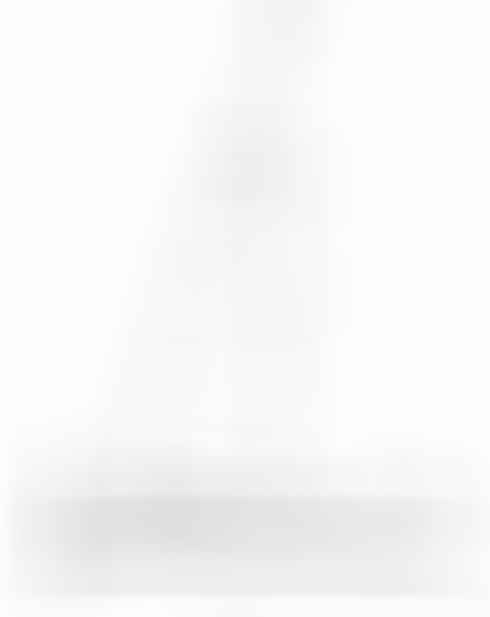 Having finished recommissioning our own Morgan's Cloud, we are now ready to get back to revealing and discussing Erik's design for the Adventure 40. Back in June we published the hull lines and now we are moving on to the rig and deck.
Erik has come up with a clean and simple layout that will function well at sea. In keeping with our design philosophy for the boat, he has prioritized sailing offshore over all else but, having said that, the design will also work well for coastal sailing and even club racing.
Before you read on, if you have not done so already, please read the Adventure 40 core principles. 
This is Not Final
To give you an idea of the attention to detail and quality that will go into this boat, I have been very specific about gear. But we will be looking for, and I'm sure finding, better ways to do things, right up until the prototype phase is finished.
For example, Erik is planning to build a mock up of the cockpit, that can be inclined to simulate heeling, to carefully check the ergonomics. We will also be extensively testing all the fittings in the prototype phase before settling on the gear that the production boats will be fitted with.
Please note that since we are still in the preliminary design phase and Erik has not yet done the final engineering, some items that are listed below are not yet shown on the drawing.
Keep Your Eye on The Forest, Not The Trees
As you read this, please don't let yourself fixate on one or two details that you don't happen to like. Rather, look at the boat as a whole. And, if you have not read them before, or even if you have but it was a while ago, please read Chapters One and Two of our How to Buy an Offshore Voyaging Boat Online Book, before you decide whether or not the Adventure 40 is for you.
All boats are compromises and no one gets everything they want on any boat, particularly not for US$200,000. You will get everything you need with an Adventure 40.
Deck

Anchoring
Erik has come up with a very clever layout for anchoring gear by placing a horizontal windlass in the side of the cabin top to port while still allowing the coach roof to extend well forward of the mast to give headroom in the forward cabin.
This brings the weight of the chain well aft and allows a tall narrow anchor locker that will self stow the chain without any need for hand flaking. The other advantage of this configuration is the windlass is out of the way where it won't stub toes or snag sheets and the motor will be in a compartment separate from the chain locker so it is not subjected to dampness—one change, many benefits.
Other anchoring gear includes:
Single bow roller with attachment point for the tack of an asymmetric spinnaker or Code-0 sail, protruding far enough to be sure that the anchor will not hit the bow on retrieval. Engineered to take a downward load much in excess of the breaking strength of the chain and the upward load of sails set flying.
Bow roller designed so that the anchor can be stowed securely for all weathers simply be tensioning the rode with the windlass and locking it off with the brake.
Rocna or SPADE anchor (which one will depend on stowage and interference issues) of about 55-pounds—one size larger than manufacturer's recommendation.
200-feet of 5/16 G43 high test chain.
Chain stopper, strength higher than the breaking load of then chain.
The electric windlass with manual backup will meet this criteria.
Docking / Mooring
Six oversized cleats—most cleats on production boats are way too small—two forward, two aft, and two amidships.
If it can be done without compromising the hull to deck joint, cleats to be mounted in gaps in the toe rail (or possibly incorporated into the toe rail) close to the edge of the deck so that fairleads are not required.
Two fully enclosed and very strong fairleads about 1/3 forward from the stern at the exact pivot point of the boat under power, to be used for docking springs. Exact placement to be determined by experimentation on the prototype. Fairleads to have clear leads to primary winches.
Tracks and Blocks
All deck fittings by Harken, or equivalent quality.
All sheet tracks (jib, staysail, main) to have roller bearing cars with tackle adjustment lines such that they can be adjusted under load. Jib track(s) to be long enough and correctly positioned to accommodate all possible jibs from blade jib to high cut reacher.
All blocks to be roller bearing.
Mainsheet traveler on top of hard dodger, clear of cockpit.
Life Lines
Pulpit, pushpit, and stanchions at least 30" high.
Stanchion bases to be reinforced by toe rail and to be stronger than the force required to bend a stanchion.
Life lines to be of high quality 1×19 stainless steel wire nicropressed around thimbles and attached at each end with lashings. (We will be looking at spectra options for the lifelines too.)
No boarding gates.
Rudder
After much thought, we went with a transom hung rudder turning in a slot in the swim platform. This has a lot of advantages over a spade rudder including:
Easier to inspect and repair.
Can be made to kick up if hit by debris.
If designed with a cassette type head, the blade can be replaced at sea.
No rudder shaft required.
Substantial cost saving.
Please note that Erik has not finalized the exact engineering for the rudder yet. In fact, it is likely that this critical system will evolve as a result of sailing the prototype with several options being tested.
Steering
Tiller steering. Tiller to be hinged so that it can be tilted to the vertical to clear the cockpit when not in use.
Vane gear self steering. Model not selected. This will be the subject of a lot of testing in the prototype phase.
Mounting strong point, cable gland, and power connection for owner fitted tiller pilot.
There has been a lot of debate in the comments about the difficulty of installing a powerful underdeck autopilot on a boat with a transom hung rudder. Yes, there are ways to do that, including second tillers protruding through slots in the transom into the hull. However, such methods are neither elegant nor watertight. The later drawback negates the big advantage of an under-deck autopilot: out of the weather.
While it will certainly be possible for a handy owner to make the above modifications and install an under-deck pilot, particularly since there will be a watertight locker draining overboard directly in front of the transom, we will not be making allowances for this.
The reason is that doing an under-deck autopilot that is actually capable of steering a boat for days at a time, including the necessary upgrades to the electrical system, would cost at least $10,000 and probably closer to $15,000. There would also be a big space hit from such a system, space that we can use for other more important things.
Before I leave this contentious subject, please keep in mind that we strongly believe in easy to use reliable self steering systems that will work in all conditions, including motoring. During the prototype phase we will do whatever it takes, and change whatever it takes, to deliver that.
Cockpit
Hard dodger low enough to look over and engineered to withstand the loads from a knock down and the mainsheet. Curved lip moulded on aft edge of dodger to ameliorate sharp edge, to be used as hand hold and to drain water away from cockpit. Top surface to be non-skid.
The hard dodger will also be engineered so that it can be used to lift the engine out of the boat for service.
Fold down boom crutch on dodger top.
Red/white lighting under dodger.
Space under dodger to mount owner supplied plotter/radar/AIS/VHF, with cable raceway to switch panel.
Cockpit narrow enough that person sitting on one seat can brace his/her feet on the edge of the opposite seat.
Drain so that water does not collect on lee seat when heeled.
Large cockpit drains.
Good ergonomics to be tested first in mock-up and then prototype. For example, you will note that in the current drawing the winches impinge on the area to sit on the side decks when steering. We will be putting a lot of work in this area to get it right.
The cockpit seats are 9 feet long (2.7 metres) by 20 inches (50 centimetres) wide and so great for lounging in the cockpit.
No bridge deck, but a six inch high lip to stop water in the cockpit flowing into the cabin.
The companionway hatch is a tricky one. A swinging water-tight door simply won't work on a boat this size since there is no place for it to go when open. We are looking at several options including an innovative suggestion from Richard (RDE). We may, in the end, have to go with the traditional washboards and sliding hatch. If so, rest assured that the engineering will be strong and there will be elegant stowage provided for the wash boards when not in use.
Companionway hatch to be capable of being securely latched close, and opened, from on deck or in the cabin.
Hatch to support owner supplied bug screens.
Arch
Substantial anodised aluminum (not painted) arch with following capabilities:
Mount for dinghy outboard with lifting rig.
Antenna mounting, including radar.
Wind generator mounting.
Solar panel mounting.
Generous cable way to equipment bay below.
Easily removed and installed for those that are, for example, day sailing and don't require the arch.
All equipment on arch to be owner supplied and installed; however, we will be testing options for all of this equipment on the prototype and the results will be shared to help owners make the best selections.
Storm Survival
Horizontal chain plates on each transom corner, each capable of withstanding a load equal to 75% of the boat's displacement.
Self draining locker with lid capable of stowing appropriately sized Jordan Series Drogue (JSD) with bridle attached to chain plates. Erik and I are discussing this. He wants to make room to stow the outboard below and I am adamant about the JSD stowage. I'm hoping we will get both.
JSD itself will not be supplied standard because some owners will not be going off shore, at least at first, and some will want to save the considerable amount of money to be realized by making their own JSD.
To understand the above requirement, please read this series.
Safety
Secure life raft storage at aft end of cockpit.
Ten jack line pad eyes: in cockpit inside faces of seats, fore and aft; each side of mast; on deck at forward end of cockpit and at bow. Pad eyes to be sited such that a crew member can be clipped onto a jack line at all points on deck and able to clip on before leaving the companionway.
Miscellaneous
All cable ways to have messenger lines.
All fastenings to be high quality stainless steel and treated with Tefgel or Duralac as appropriate.
Vapour proof locker draining overboard sized for two propane tanks (Europe or USA). I hope we can make the tanks 20 pound, but we may have a space problem and need to go smaller.
Hardware Mounting
Deck gear fastened into threaded backer plates that are integral to the deck so there are no nuts. This means that any fitting can be removed for re-bedding, working from the deck side only, and such a system will be more efficient in the build. Also reduces the chances of deck leaks.
Chain Plates
Originally we thought we would have to go with a composite chain plate to solve the problem of leaking around the deck ingress point that always happens when metals penetrate composites.
However, Erik has moved the chain plates out to the side of the boat, so we now have many options (including metals) since the chain plate can be securely bolted to the hull with no deck penetration. That said, we will still look at composite options during the final engineering phase.
Rig
After a lot of thought we decided that a masthead sloop with removable staysail stay was the way to go. For simplicity and multi-function capability the masthead sloop is hard to beat and those owners who wish to can still rig the boat as a cutter.
Erik has provided a tall rig so that overlapping genoas are not required for good performance. In very light air most owners will motor anyway, which is, incidentally, cheaper than beating up your sails trying to keep sailing when it gets light and sloppy. The real keeners can add overlapping genoas, Code0-0 type sails and spinnakers, as they wish.
You will also note that Erik has lengthened the boat to nearly 42′ on deck, but kept the forestay aft from the bow. This gives a good separation for flying code sails and the like.
Spars
Anodized, not painted, aluminum mast and boom.
Two spreaders, slight angle aft for mast stability but not enough to prevent the mainsail from being properly eased out when running off the wind.
J length spinnaker/whisker pole stowed on front face of mast with alternative chocks on deck for heavy weather stowage.
Hall Quick Vang. No topping lift required.
Low friction mast track system.
Separate storm trysail track down to deck so trysail can be stowed on the track in a bag when not in use.
Standing Rigging
High quality stainless steel 1×19 wire.
Swages at the top, Sta-Lok fittings at the bottom.
Open barrel bronze turnbuckles.
Forestay with Harken roller furling gear.
Staysail stay, removable, no roller furling (owner may add).
High modulus rope running backstays for use with staysail or storm staysail and to stabilize rig in big seas.
Mechanical back stay adjuster.
The current drawing shows single lower shrouds. When Erik does the final rig engineering we may add forward lowers as well. Rest assured that the rig will be bomb proof either way, with no risk of inversion (failure due to the centre of the mast pumping aft and going out of column in a seaway).
Several people have suggested high modulus rope for the standing rigging. While this does look like a very interesting alternative we will probably not go that way because it does not fit with the Adventure 40 core principles: we will not fit any gear that has not been proven in general use for at least ten years, and twenty would be better. Or to put it another way. We are going to build a simple super reliable boat, not a test bed for the latest and greatest technology.
Running Rigging
All halyards and reefing lines to be low stretch and reasonably high modulus rope, although we see no reason to go with the really exotic and expensive options.
Sheets to be Dacron.
Halyards, one each: jib, staysail, spinnaker (or Code-0), mainsail.
Pole topping lift, down haul and after guy (Dacron).
Two reefing lines for leach cringles. Simple horn at goose neck for luff cringles.
All reefing lines and halyards terminate at the mast (see winches below).
All shackles to be from Wichard, Harken, and Tylaska.
Pre-rigged boom preventer system, like ours on Morgan's Cloud.
Simple lazy jack system, like ours on Morgan's Cloud.
I have always been a big believer in three deep reefs so that the boat can be heaved-to with the third reef. Erik likes the simplicity of only two deep reefs but this does mean that any boat going offshore should be equipped with a storm trysail and have it rigged, since the double reefed main will be too big for really heavy weather.
You will note that Erik has designed the rig in such a way that the head of the double reefed mainsail is just below the staysail and backstay attachment points. This will result in a great heavy weather setup with the staysail set, with no need to tend the runners when tacking or bearing off.
Lighting
LED tri/anchor light. (Purpose-built LED array, not bulb replacement type.)
Incandescent steaming light.
Incandescent lower navigation lights. The engine is almost always running when the lower lights are in use so there is no need to go to the additional expense of LED navigation lights. The lower lights will also provide a proven technology backup in the event that the LED tri-light suffers from problems.
No deck lighting. Head lamps do a good job for this purpose. Conduit, mast exits, and messenger for owner supplied and installed spreader lights, if desired.
Winches
All winches to be sized to make trimming reasonably easy for a middle aged couple with bad backs, not race boat gorillas.
Five sheet winches in cockpit: two jib, two staysail / runners / roller furling lines (runners and roller furling line(s) to have clutches), mainsheet.
Two halyard winches mounted on mast, one each side. All halyards to have clutches.
One reefing winch mounted on deck just aft of mast with turning blocks for reefing lines at base of mast and clutches for number one and two reefs.
Two winch handles with holders, one at mast, one in cockpit.
We will probably experiment on the prototype with various mainsheet systems using a double-ended system with coarse and fine tune sets of blocks, to see if we can get rid of the mainsheet winch.
Sails
This has been a difficult one. Originally I thought that the boat would come with a suit of sails consisting of high cut 100%  jib-topsail (yankee), staysail, and mainsail. But, while that would be great for an offshore circumnavigation, it would not be optimal for inshore sailing or weekending, which a lot of the people who have signed up for the boat are interested in.
And then there is the whole issue of light air sails, if any, and storm sails, again, if any. And what about the owner who adds roller furling on the staysail stay? He or she will have different requirements again.
So, after much thought, and in keeping with Adventure 40 core principles, we have decided that the boat will be sold without sails.
However, rest assured that during the prototype phase we will work with a sailmaker(s) to develop and test a full package of sails that will be available directly from them, and that we still have the goal of bringing the boat in under US$200,000 with a basic suit of sails.
Comments
Even though it has been superseded by this post, I have left the original deck and rig post up so that we can all refer to the excellent comments attached and won't need to spend a lot of time duplicating discussions we have already had—and yes, that is a gentle hint!