Regular readers of this site will know that I take a more than passing interest in fuel quality and our dependence on engine reliability. I believe that these are matters that go to the heart of modern cruising. Therefore, I also believe that anything that can offer improvements in terms of engine reliability has got to be worth serious consideration.
When we ordered Pèlerin, we specified a twin Racor fuel pre-filter system that would allow us to switch from one filter to the other in the event of a filter becoming clogged. This simple, basic system can be a life saver in the worst of circumstances, and I'm always surprised that it isn't more widely adopted, as it's a relatively low cost option (especially at build).
But the system we had was less than ideal, due to the fact that the wrong filters were installed (we had thought we were getting the Racor Turbine filters). The filters that were installed, whilst serviceable, are far less effective at dealing with water, and take more time and effort to change.
In addition, the standard fuel system had a common return from the engine to the tanks, making it effectively impossible to isolate one tank from the other in the event of one being affected by bad fuel – not a great idea.  In practice it all worked, but we had long discussed improving the system.
Then an offer came in to Attainable Adventure Cruising from KTI Systems Inc. to test one of their modular Filter Boss fuel filtration/polishing systems. John and Phyllis already had their own designed system aboard Morgans Cloud and were happy with it, but knowing that we had concerns over our set-up, they suggested that we should try the system aboard Pèlerin, an offer that we rapidly accepted.
Commander 60
We contacted Andy Keenan of KTI Systems to establish the most suitable model and installation for our boat. Going on the horsepower (55hp) of our Volvo engine and in view of Pèlerin's use as our ocean cruising home, he advised us to go for their FilterBoss Commander FC60. This is one of their top of the range systems, three versions of which are available to suit engines with fuel demands of 60, 90 and 120 gallons per hour.
Installation
As is our usual preference, I like to be involved in the installation of any new equipment, working on the principle that it'll be me who'll be working on it down the line. Due to the complexity of replacing most of the fuel piping in order to isolate each fuel tank, we employed the services of local engineer Jean-Michel Alliot at Puerto Calero, Lanzarote (who we'd readily recommend) to assist.
Once we'd established a site for the new unit, the installation proved straightforward. This was greatly helped by a first class product manual, one of the best (if not the best) I've ever seen (other manufacturers, please note!).  Secondly, as the unit comes from the factory solidly mounted and all piping connecting the various components of the unit are in place, the rest of the installation basically consists of connecting up the various pipes to and from the tanks and wiring the pump and the warning devices.
Sensibly, rather than try and reinvent the wheel, KTI Systems use the impeccable Racor 500MA turbine filters, which are simply the best that there are in my experience for fuel cleaning, water separation and ease of changing filters. The rest of the hardware supplied appears to be of equal quality, and the whole module is neat and robust.
Features
The heart of any such system is the ability to switch from one clogging filter to a fresh, clean one as quickly as possible, circumventing the chance of some heart-stopping, worst case scenario as the engine falters and stops. Not only does the Commander system make this as easy as possible by having a single lever control to make the switch, it also incorporates an audible (loud – excellent!) and visual warning module that operates as the filter begins to clog, warning you in advance of a potential problem – smart.
An optional extra is to fit a remote electrical switch (perhaps mounted at the helm) to allow the filters to be changed at the flick of a finger, but personally I'm happy with something simple and mechanical. Sensibly the unit also has a non-return valve built in to stop air locks entering the system when the boat is heeled hard over or when the tanks are low – I can think of more than one occasion where this has happened to me.
Using the integral electric fuel pump, fuel can be polished (filtered) when at rest, and fuel quality can be monitored as the nozzle is in the filler. It also allows fuel to be transferred from one tank to another, makes for really easy bleeding of the engine, and can even be used as a back-up if the engine driven lift pump weakens or fails, both of which I've had happen in the past.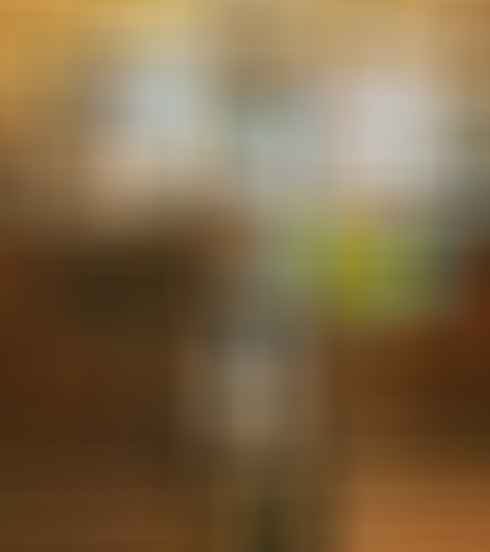 The vacuum gauge allows for an instant visual check to be made on the state of the filter in use, and we've now incorporated this as a regular check in our daily maintenance regime. It also allows the owner to conduct a vacuum test of the fuel supply side to identify and isolate any fuel or air leaks between the tank and the unit. We have installed our Commander in our aft services cabin where it's easy to view and change filters, but KTI have sensibly installed a filter light, that allows inspection of the fuel condition even if the unit is mounted in a low light area.
How has it performed?
One thing that is always a risk when you install some new, sophisticated device is that it will highlight flaws in your existing system. Such was the case with this installation, as we discovered that the fuel shut off valves at both of our tanks were admitting air into the fuel system as a result of being over-tightened. The diagnostic capability of the Commander allowed us to identify the problem and, if not immediately correct it, at least make the system air tight and serviceable, so that we could confidently set off across the Atlantic. We now use the diagnostic function on a regular basis to check the fuel system for leaks, which gives us real peace of mind.
Every function performs as promised, top quality parts (Walbro pump, Racor filters) have been used throughout, and the whole unit is robust and well made in the right materials. It incorporates a multitude of useful features, but thankfully no gimmicks, and it is obvious that the whole unit has been thoroughly thought through from the design stage to final delivery.
As I already outlined, the manual is exemplary, and KTI Systems were extremely helpful as we sought to diagnose and correct our fuel valve problem, via phone and email, which is exactly as it should be for those of us who voyage under sail around the world.
Conclusion
Most long-distance cruisers are rightly fanatical about the quality of the fuel they are taking on board, especially in remote places where it's almost impossible to know its provenance. But if the fuel is dirty, once it's in the tank, there's not much you can do except dump it or keep changing the filters – that is, if you find out about it before the engine quits on you. This is where the FilterBoss Commander system can really make a contribution, and therefore gets my whole-hearted approval.
Our model retails at US $2160, although KTI Systems can supply simpler versions that incorporate some, if not all, of the features of our unit at less cost. In my view, anyone specifying the fuel system on a new boat, or re-fitting an older boat, would do well to take a close look at one of these units, appropriate for the type of cruising that they plan to do.
Disclosure
KTI Systems Inc. kindly supplied the FilterBoss Commander Unit free of charge for us to test. We paid all the air freight charges and the cost of installation and ancillary materials. [KTI Systems is sponsor of Attainable Adventure Cruising. See sidebar advertisement.]