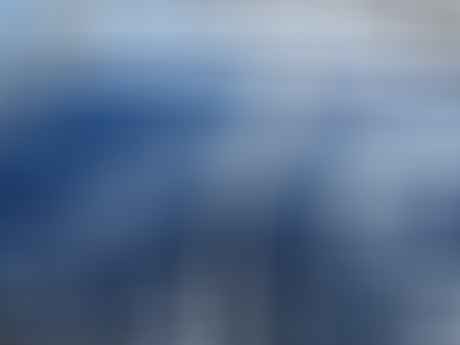 The first time I used a windvane in anger was back in the early 1980s, aboard my newly purchased UFO 34 cruiser-racer whilst delivering her home from Scotland through the Irish Sea. Fitted with a then state-of-the-art Aries vane, we had strong tailwinds for much of the way, which the vane handled fairly well, impressive because the UFO was an early IOR design and a known handful downwind. But when the wind eased, the vane really began to struggle, failing to respond quickly enough to hold a course, and in the end we had to take over by hand.
Over the next few weeks we tried everything to sort this out, with the aid of the late Nick Franklin, designer and builder of the Aries. We cleaned all of the bearings, added a lump of plasticine to the counterweight, and even tried attaching elastic cord to help the vane recover, all to no avail. Finally, during a last despairing chat with Nick the main culprit emerged. "You haven't by any chance painted the blade?" queried Nick, and immediately the penny dropped—the previous owners had painted the plywood blade with several coats of gloss, and added an attractive logo on both sides at the top—and this was enough to unbalance the blade to the extent that it wouldn't recover to vertical quickly and smoothly.
Match The Boat To The Gear
Our experience with the Aries over time taught us that it is critical to pick the right vane gear for your boat. Some vanes are underpowered for larger boats, others, whilst powerful, are too slow to react to a fast boat. Although we finally got the Aries to work reasonably well with the UFO it was never a perfect match, as the Aries tended to better suit heavier, more directionally stable boats. The Monitor we had on our Frers 39 was a more harmonious combination, but required regular adjustment, largely because the boat was very sensitive to trim.
So when we were looking for a suitable gear for our Ovni, which has the added complication of a lifting centreboard that can be used to trim the boat, we contacted several different vane manufacturers and spoke to a number of other Ovni owners with experience of different gears to help us come up with the right choice. This also proved to be a valuable opportunity to evaluate what the all-important after-sales service might be like, in case we needed it. That the Windpilot Pacific has proved to be such a good match for Pèlerin is at least partly due to the time we spent gathering the opinions of so many experienced people beforehand, so I'd advise any prospective vane owner to do the same before shelling out any hard earned cash.
Getting Off To A Good Start
With a new unit, I follow the installation instructions to the letter, as care at this time pays enormous dividends later on. This may sound obvious, but like many simple devices, correct and accurate installation is absolutely critical to their successful operation. Then I do the same with the operation instructions—there are many small mistakes that can all too easily be made in the early stages.
Once underway, devote plenty of time to learning how to trim the boat so that the vane is able to do its job smoothly and efficiently. A vane simply will not cope with a badly trimmed boat. Of course, every boat is different, and whilst you know how your boat likes to be set-up, it's also true that many of us have a less perfect command of sail trim than we think we do. I learned early on that I tended to oversheet the main, so easing or reefing the main is now the first thing that I'll try if the vane is not happy. It can take time to get the vane working at its best on all points of sail, so persevere and experiment until it all falls into place…it's fun.
Servicing most gears is usually very simple. Wash down with fresh water at the end of any passage, and check all fastenings. Some gears use bearing materials that need oil based lubrication, whilst with others this is a big mistake, as water lubrication is all that is needed. If in any doubt at all, check the manual.
There's Always Room To Learn And Improve
Whilst preparing this article, I asked Peter Förthmann of Windpilot, builder of our current Pacific gear, to comment on some of my thoughts in the accompanying slideshow, which he kindly agreed to do. Peter has been a leading light in the development of the modern vane gear, and his free book on the principles and operation of self-steering systems is well worth reading, as is his extensive blog on all matters to do with cruising under sail. Peter has been immensely helpful to us both before and since we bought our gear, and has recently made some helpful comments on our present installation that we're currently incorporating. A reminder that there's always more to learn, and we're looking forward to seeing how they work out in practice. We'll keep you posted!
Windvane Tips
You can click on the pictures to enlarge them so you can really see the details of our gear.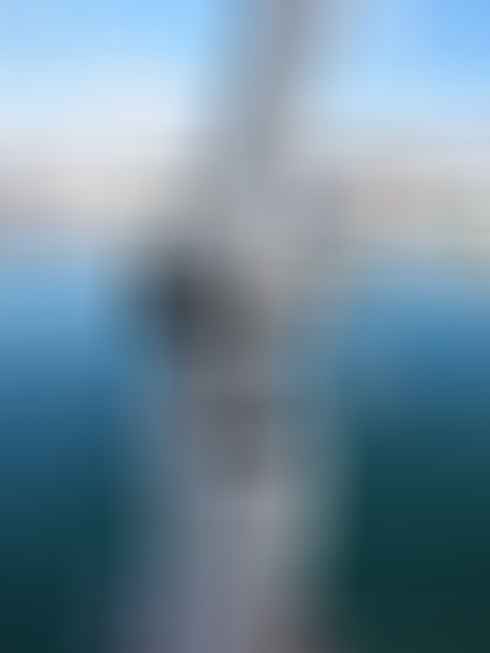 Further Reading