All of the yachts I have sailed over the last 20 years have been simple boats with fairly minimal electrical equipment. Not one of them (even up to 80ft) had an autopilot—sail training vessels often don't, as they are set up to be sailed "handraulically" as we say over here.
So when we approached the planning for Pèlerin, we were mindful of our desire to have a simple boat, yet at the same time capable of meeting our wish for self-sufficiency at sea or in harbour. Another factor also nagged away in the back of our minds—the risks of electrolysis with aluminum, a subject upon which we'd heard a great deal of negative comment.
There is no doubt that there are risks inherent when mixing electricity and a material like aluminum, but we reasoned that Alubat have built thousands of OVNIs over the last 30 years, and we've never heard of one disappearing! So we did our homework, and made a few changes, and trusted the builders to do the rest. Now that we have her afloat and working, we can make some initial comments on what we have found.
The first thing is that the wiring installation has been done with great care at the factory. OVNIs, like most alloy yachts, have a two wire insulated wiring system, which means that there is no earth to the engine or hull as in a more conventional GRP boat. Each wire goes out and returns to the positive and negative sides of the battery bank. As a result, extra care has to be taken to ensure that there can be no grounding to the structure of the boat that would set up a galvanic circuit. Every OVNI is fitted with a leak meter, which can be used to make a daily check that no stray currents are making their way to ground and thus compromising the boat. If when tested there is any sign of a leak from either the positive or the negative side, it should be possible to identify which circuit is at fault by working through every switch on the panel in turn to identify the circuit, and then setting about finding the leak itself wherever it is in the wiring.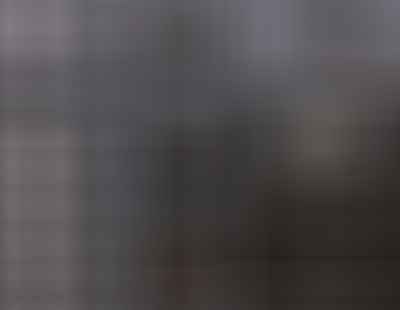 This was very useful when it came to wiring up the new electronics such as the autopilot and the radar, as after each item was fitted the leak test could be conducted to ensure that no fault existed as a result. All electronic units had to be isolated from the hull structure during installation, once again to avoid any chance of leaks to the boat's structure. We did, in fact, have a small problem during installation, which was traced back to a faulty AIS unit and rectified, so the leak meter is a vital component on this type of boat.
Another area which we approached with caution was the shore power circuit. Having heard of (and seen) the effects of galvanic corrosion on boats kept in some marinas, we were particularly aware that this was an area for concern for us. Not that we intend to base Pèlerin in a marina, but who knows where we may decide to overwinter her at times. We finally opted to fit an isolation transformer, a device that is virtually unknown in Britain, at least, but by all accounts is common in the USA, and should be fitted to all metal boats, not just aluminum. Of course, we may never know just how effective the transformer is—if it's working then we should see no problems, and I don't suppose we shall turn it off to find out otherwise! It is a heavy and costly item, though, so we hope that it will prove its worth.
So far we are well pleased with our new home. Not that we haven't had our share of glitches, but these have been overcome with support from the Agents. We have had her out in a maximum of 30 knots of wind so far, when she was stable, comfortable and easy to handle, so we're looking forward to our first decent passage in her very soon, when we'll be able to report back in far greater detail on our impressions.
Further Reading