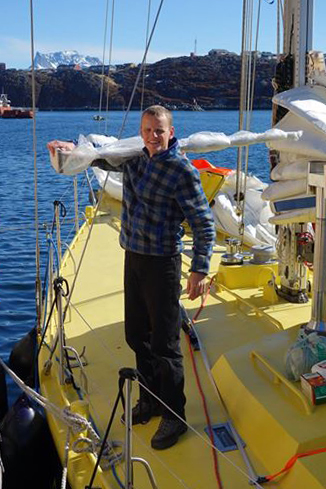 Erik de Jong, designer, and one-day builder of the Adventure 40, has arrived at Nuuk, the capital of Greenland, after a passage from Halifax with a single refuelling stop at St. John's, Newfoundland, in his expedition sailboat "Bagheera".
This is the first leg of Erik's planned science and filming cruise of the west coat of Greenland and the east coast of Baffin Island.
Reading his accounts is making me pine for the North! This is much the same cruise as that we have made twice in Morgan's Cloud, once in 1995 and again in 2011, although Erik is going to try and get a lot further north than we did on either of those voyages.
You can follow Erik's cruise at his web site.