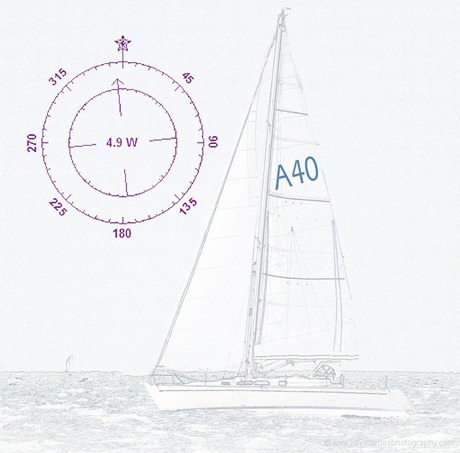 When I wrote the original post advocating a high quality and fast, but less expensive than the present norm, voyaging boat that would help bring people into offshore sailing, I really did not have any sort of plan.
In fact the post was simply a spur of the moment whim touched off by seeing a brand new Beneteau Oceanis 45 during a stroll round the marina and thinking "if they can sell that, with all its foo-foo features (in my opinion) and fancy marketing for US$225,000, surely it should be possible to do a really good simple voyager for under $200,000"—less than half the price of anything comparable.
At that point I certainly had no plan to ever build such a boat. In fact, I still don't, since, at age 60 I have a lot of other things I would like to do with the time left to me, other than building or selling boats.
But here's the thing. A lot of smart people have got involved and have committed a substantial amount of time and intellect through the comments to these posts. And, despite my little hissy-fit, I have really enjoyed being part of that. Also, I feel that just dropping the idea now would be letting those people, who contribute so much to this site, down.
So, here's my plan with the goal of seeing if maybe, just maybe, we can turn this boat into a reality.
It's All About The Money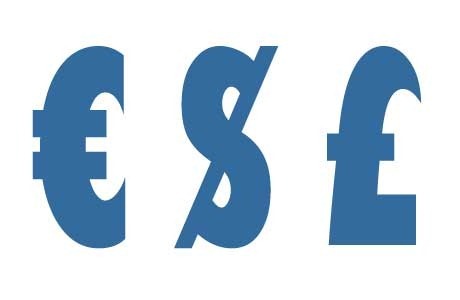 OK, let's face it, we can talk about this boat until the cows come home, but the only way it's going to see the light of day is if somebody can go into business to build it with a reasonable expectation of making a profit. And it's got to be a generous profit too, to reward an investor for risking his or her capital in a business that is hardly known for its overwhelming profit potential.
Step 1, Business Plan
So, given that money needs to be made, we need a business plan, at least in summary form. And if this is going to work, that plan needs to be fair to all, transparent, a radically new way of doing business, and profitable. I think I have that plan and it will be the subject of a post in the next few months. [Edited May 2012.]
Just so you know, I am at least somewhat qualified to do this, having founded three successful businesses (albeit modestly) two of which leveraged a dramatically new and different way of doing business. The third was in the marine business (sailmaker).
Step 2, A Specification
The next thing we need is a specification of the boat we want to see built. First off, let me be clear, we are not trying to design or engineer a boat here. That will be done by a big name experienced designer—it's hard enough to sell boats, without having to convince people to plunk down their money to buy a boat drawn by someone they have never heard of—and a top flight structural engineer, both hired by the builder. But what we are trying to do is make sure that the boat that they come up with will actually be the passage maker we envisioned. And we also need this specification soon, so that we can execute step 3, the most important step.
So, in the next few months [edited May 2012] I will condense all of the great input we have had into that specification. And if you are wondering why I get to do that, the reasons are simple:
nothing good ever got designed by committee;
I have wrung a lot of salt water out of my socks.
Now don't misunderstand me, my word is not law in this process. I'm sure there will be many things that I will get wrong in the specification that will get fixed or changed in the design process. A process that I see being guided by a small committee of experienced voyagers. Yes, of course I get to be the chairman…what were you thinking?
And your input will count too. So if you think I have got something wrong, feel free to come up with a better idea in the comments. I promise you that your thoughts will be considered.
Stand Up And Be Counted
I know that if I was a business person looking at investing 1 to 1.5 million US dollars that I estimate it will take to make this boat a reality, I would want two things above all others: a reasonable assurance of a market and an inexpensive way to communicate with that market. To that end please sign up on this mailing list if you have a real interest in buying an Adventure 40.
Yes, I know that a mailing list does not constitute even one sale. None-the-less, any marketer will tell you that starting off with the names, emails, telephone numbers, and mailing addresses of people that have indicated at least some interest in the product by the very act of signing up, is a huge leg-up on the road to success.
Note that we pledge not to use the list for any other purpose or hand it over to any business other than one seriously committed to building the Adventure 40.
Defining Success
Every project needs a goal and the goal I'm setting for this project is a minimum of 100 names on the mailing list, and 200 would be better. If we don't achieve that minimum, well, it was a fun and interesting process.
If we do get those 100 names we will then invite interested entrepreneurs to come up with a plan to build the boat. And if one of them convinces us that they are serious and prove that they have access to funding, we will turn over the list.
Will It Work?
It's great to have a plan, but will it work? I really don't know. Maybe we will achieve our mailing list goal but still nobody will come forward with the required capital. However, a reasonably successful business career followed by twenty years of high latitude sailing has taught me that if you wait to be certain of success before acting, nothing ever gets done.
Comments
Of course, this plan may not be the best one. If you have a better idea, please leave a comment, I'm all ears. But before you do, please make sure you have read all four posts (including this one) on the subject carefully and that your comment suggests a positive alternative.
Further Reading