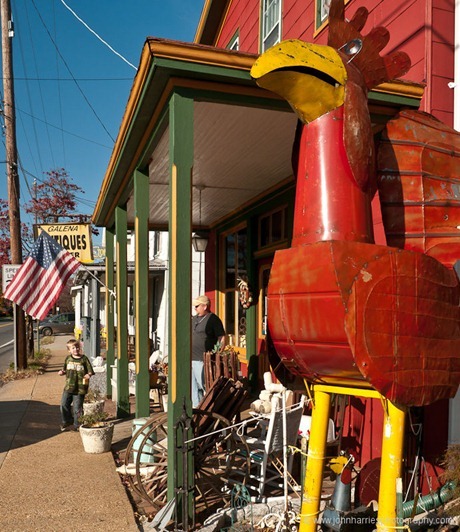 Don't miss the slide show at the end of this post
Marcel Proust wrote: "The real voyage of discovery consists not in seeking new landscapes, but in having new eyes."
John and I are slowly learning the lesson that exciting cruising doesn't mean we have to go to the Arctic—we can take great walks, make cool pictures, meet neat people, and enjoy ourselves wherever we are. It just takes looking with those "new eyes" to find meaning, even in our own backyard.

[John Writes] In keeping with Phyllis' point, I have put together a slideshow of images I took while out for walks in unremarkable small towns on the way south along the US East Coast. Being able to make photographs like these that satisfy me without being in a visually spectacular place is a big part of my ongoing development as a photographer—maybe as a person too!
Click on the slide show to enlarge.
This SlideShowPro photo gallery requires the Flash Player plugin and a web browser with JavaScript enabled.
Slideshow requires a reasonably up to date copy of the Adobe Flash plug-in or iPhone/iPad or Android and that java script be enabled.